Britain votes today on whether to leave the EU or not. The campaign there
sounds suspiciously familiar to the one here
:
Permanent wage suppression is just a fact of importing cheap labour, and it's only in the past month that people have felt able to raise this (and the lid has now been shut firmly back down on that again) without being shouted at.
Policies that favor the rich and worsen the lives of the middle class? Check. Objections to those policies shouted down as "racist"? Check. This all sounds familiar.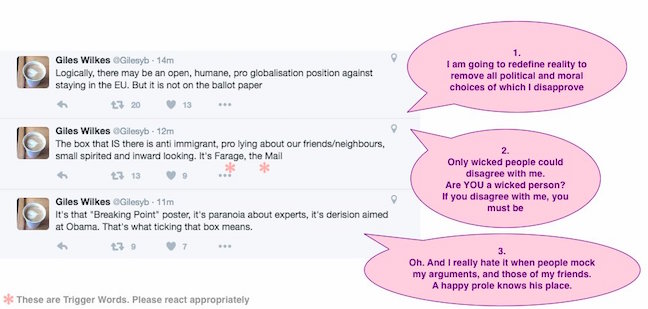 Today the voters in Her Britannic Majesty's Scepter'd Isle go to the polls to cast their vote as to whether they want to remain Her Britannic Majesty's Scepter'd Isle, or become Euros. The arguments there map the arguments here. The debate runs hot there as here. The elites there are in a panic, as they are here.
This looks like a global insurgency. Today (and November) will show whether or not the insurgency is yuge.