RAF ace Paul Farnes passes on at 101. He was the last surviving RAF ace from the Battle Of Britain.
Dwight has the obit
, as you'd expect, along with Robert Conrad, Orson Bean, and others. It's his biggest obit summary I can remember with lots of really interesting people.
But Wing Commander Farnes led a particularly interesting life.
Paul Farnes with the Prince of Wales in 2017
I must confess that I am not a big fan of HRH Charles, but HM the Queen is a much different story. I imagine that this meeting was a thrill for Farnes (and hopefully for her):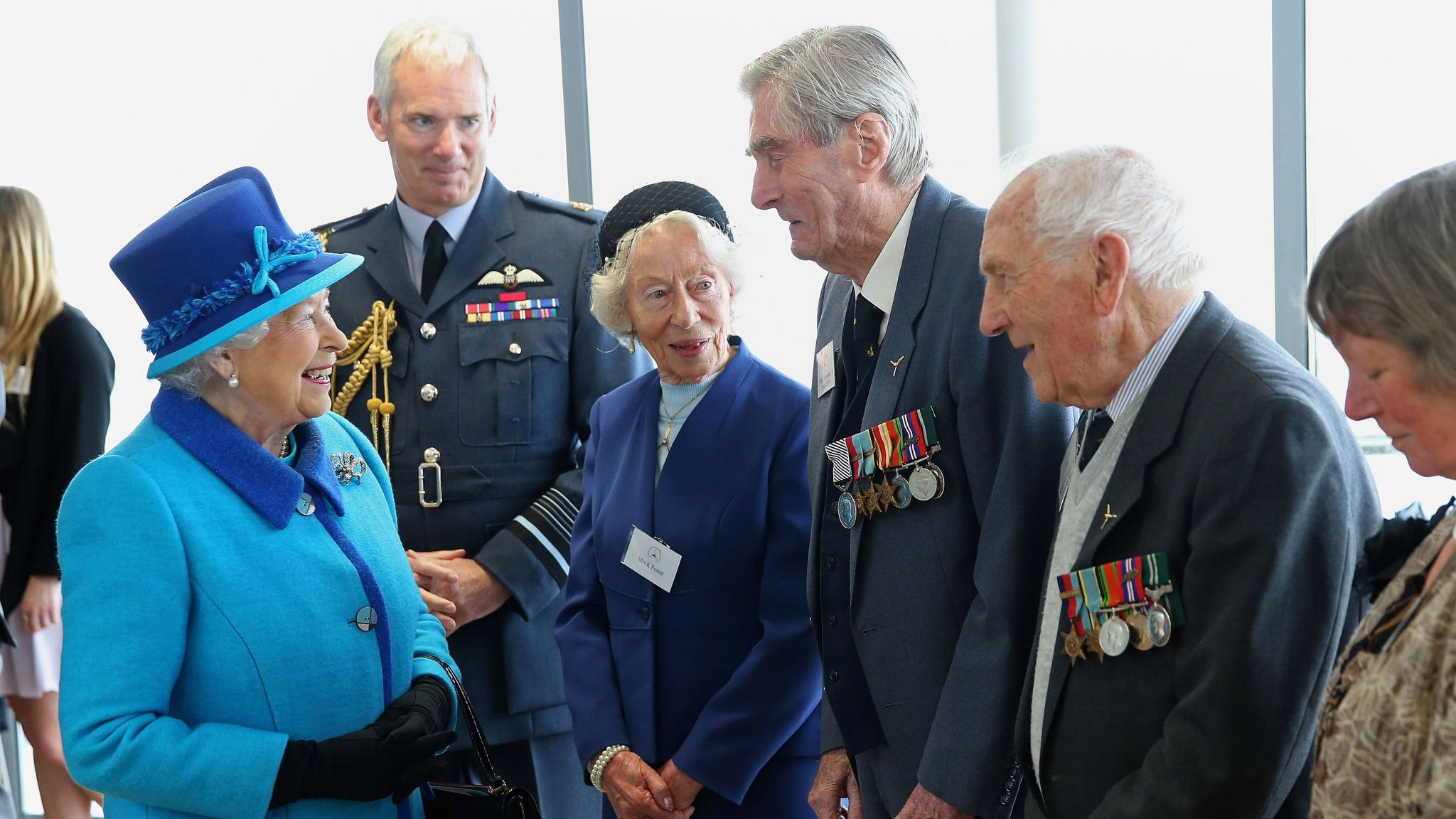 You can click through from Dwight's post to the NYT obit which describes his quite touching childhood, and the
Sky News obit
(from whence I got the pictures) is also worth a visit.
Ave atque vale
, Wing Commander.