I've posted before about
skimmers
, devices that thieves use to steam credit card numbers and debit card PINs. The thief installs the skimmer on top of the store card swipe terminal. The skimmer records the card information and PIN and then passes that to the real terminal for processing. Brian Krebs has had an excellent series on skimmers; the photo below is from his
latest post
: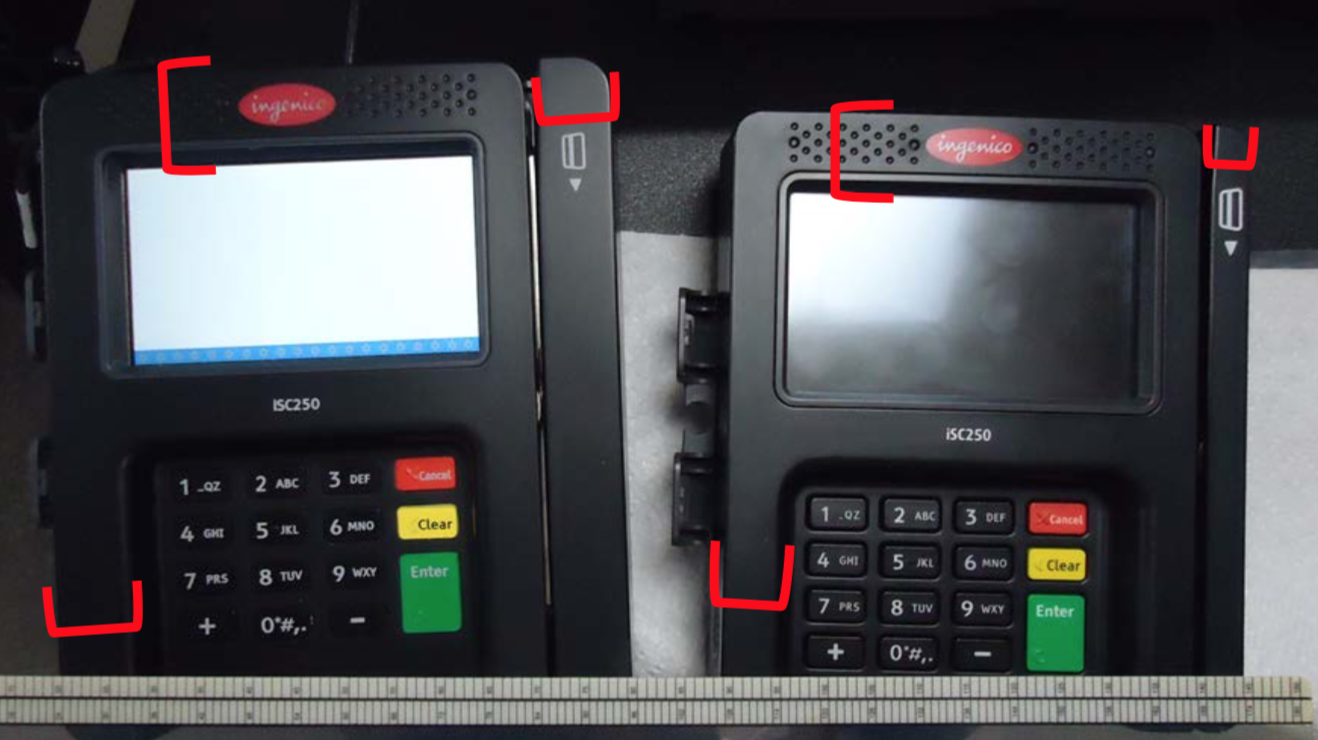 Things to look for: at the far right, the skimmer version (on the left) is a lot wider between the card swipe slot and the end of the unit. On a non-skimmed terminal the picture showing the card being swiped pretty much fills up the entire width.
Another: The logo on the top of the non-skimmed terminal goes from about the top of the unit to the top of the screen. The skimmed version has a lot more space there, because the skimmer has to be physically larger than the real terminal (to fit over it).
My advice: take a quick look at the terminals before you swipe. If anything looks unusual, use a credit card (
not
your debit card). The credit card company has financial coverage to protect you if your card is used fraudulently, but your bank may or may not cover fraudulent withdrawals using your debit card.